---
TAKE CARE OF YOUR HEALTH WITH GUTSY
Gutsy's mission is to brew the healthiest and tastiest kombucha on the market! Organic, raw, unfiltered or unpasteurized, and powered by plants. Prolongedly brewed the old fashion way, with love and patience, for the best fermented drink. Available in cans and on tap!

---
---
---
HAVEN'T TESTED KOMBUCHA YET?
Kombucha is a fizzy drink made from fermented black tea.

Fermented drinks contain a large number of probiotics.

Probiotics strengthen & balance the intestinal flora while improving digestion.
---
---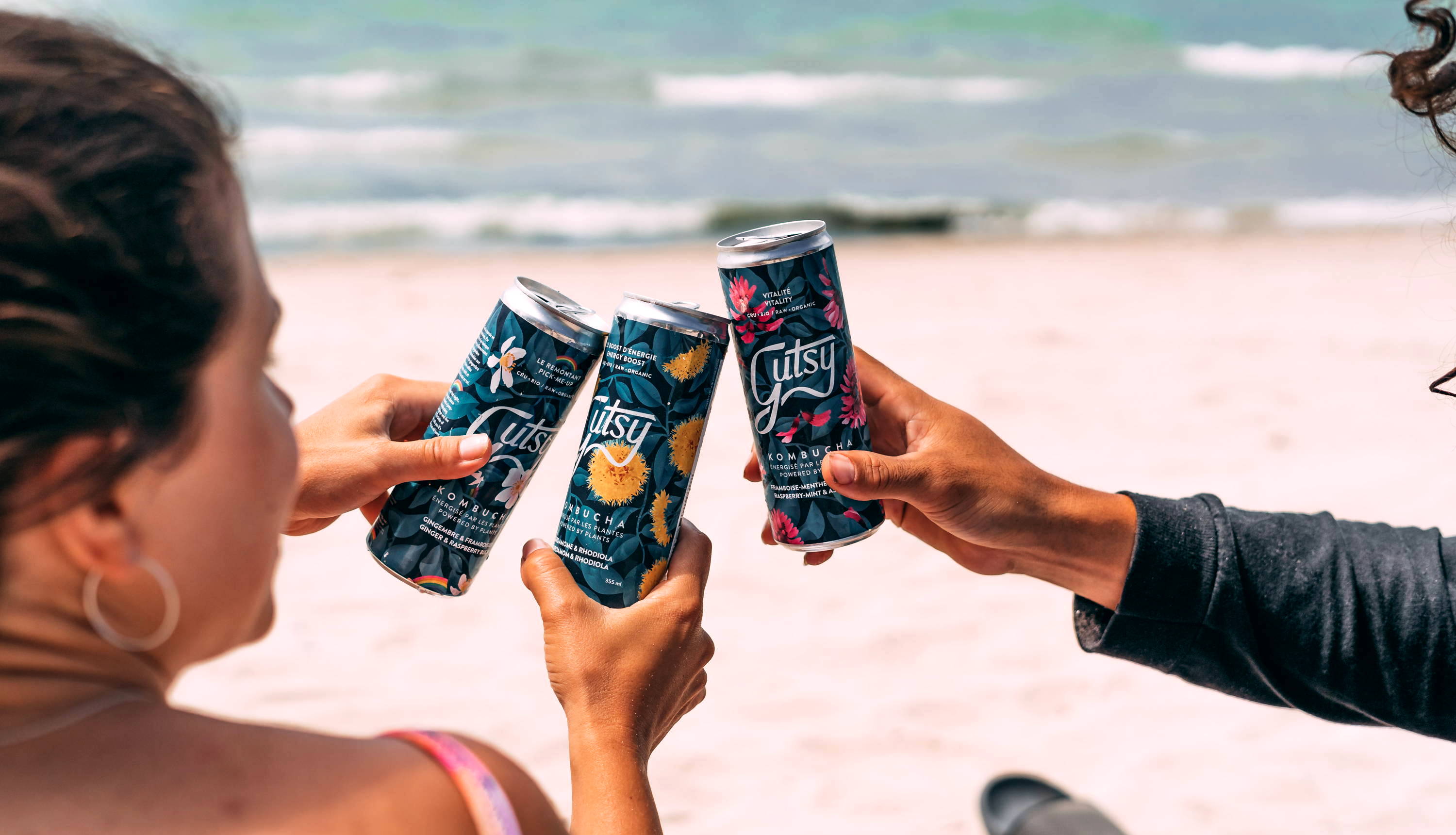 ---
Only real, organic and natural ingredients

Raw

No preservatives

No artificial flavors and no additives

Gluten free

GMO free
Less than 50 calories and 70% less sugar than a traditional soft drink

Sugar free option containing only 10-15 calories

Healthy alternative to alcohol ans sodas.
---
Plants with thousands of virtues carefully chosen by our naturopath like rhodiola, codonopsis, astragalus, etc

Vegan

Unique flavors
Brewed the old fashion way with love and patience

A fermented drink high in probiotics and antioxidants

A kombucha alive and full of flavor

Unfiltered and unpasteurized
---
---
DISCOVER OUR 8 UNIQUE FLAVORS POWERED BY PLANTS
Ginger & Raspberry Bush
(8 cans)

Raspberry-Mint
& Astragalus
(8 cans)

Black Tea &
No sugar
(8 cans)

Passion Fruit
& Codonopsis
(8 cans)

Cardamom &
Rhodiola
(8 cans)

Verbena &
Skullcap
(8 cans)

4 hops &
Sugar free
(8 cans)

2 cases or +:
free shipping

3 cases or +:
free shipping &
5% off

4 cases or +:
free shipping &
10% off

---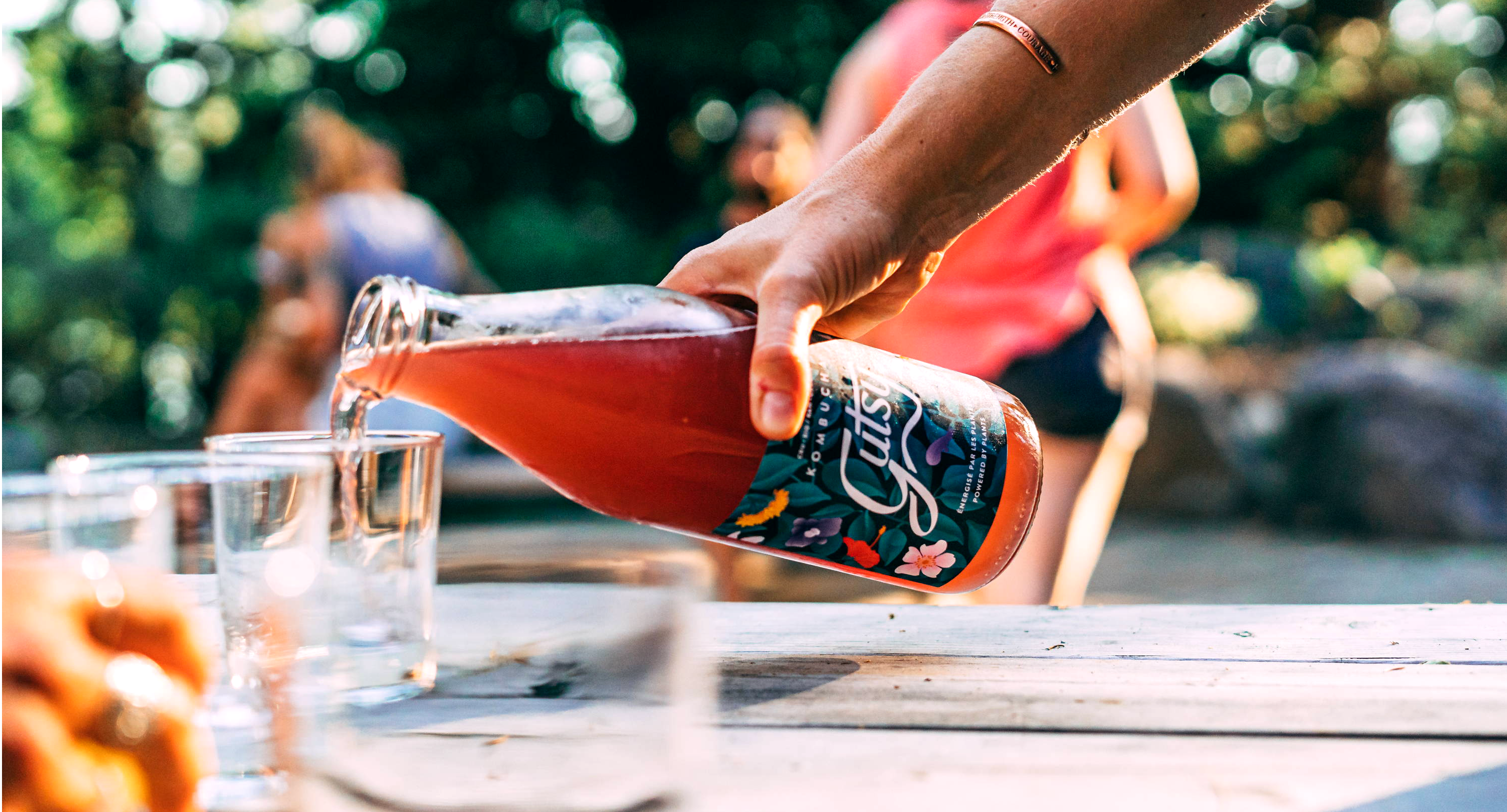 ---
JOIN THE THOUSANDS OF QUEBECERS WHO HAVE ADOPTED GUTSY!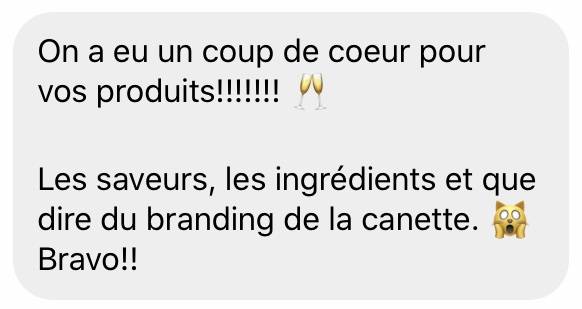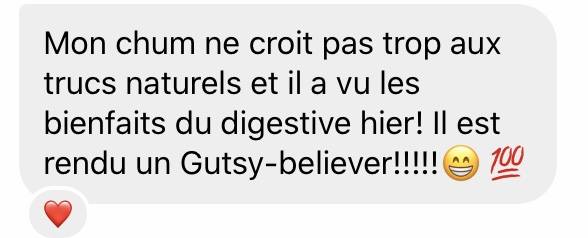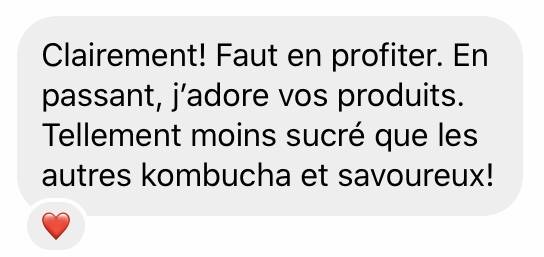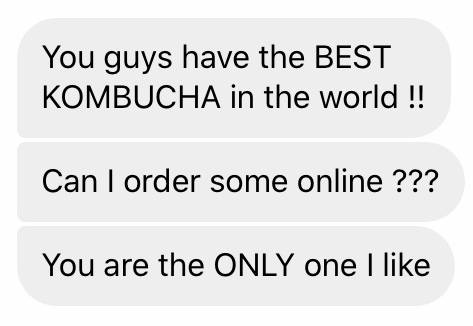 ---
DISCOVER WHY KOMBUCHA IS BECOMING THE FAVORITE HEALTHY DRINK OF CANADIANS
Free shipping on orders 2 cases or more!